As a partner of an international scale
Markets, materials procurement, and manufacturing bases have transcended national boundaries and become increasingly global. Amid all this, the emerging markets with conspicuous economic growth have been garnering attention.
Our mission during our expansion into Vietnam is to provide solutions for problems of foreign corporations (especially Japanese firms) that have experienced hardships in the procurement of printed materials, but we have also received numerous inquiries from expanding foreign corporations active in the ASEAN zone pertaining to overseas production of printed materials used in Japan, Europe, and America. We would like to utilize the local characteristics of Vietnam and the advantageous position of Japan to transcend the framework of national boundaries and provide globally-developed support for even more corporations.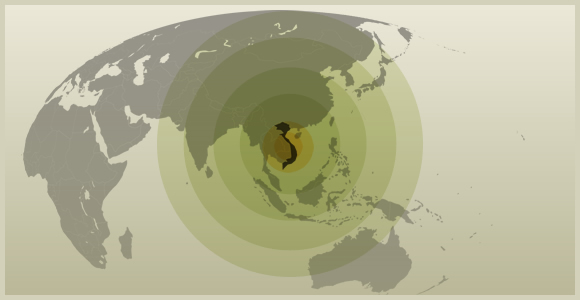 The reduction in costs of the print if it is a demand
Quality, Enviroment and Information security
Quality, Enviroment and Information security
Product creation that takes into consideration quality and the environment, and information security. These are both essential to global corporations. At Taisei Bijutsu in Japan, we have received certification for the ISO9001, ISO14001, and ISO27001 international management standards for quality, environment, and information security, and we have as our mainstays the promotion of operations and product creation based on those standards. The entire Group, including Vietnam, will develop those same standards.
Related: Printing operations and quality standards of Taisei Bijutsu Printing Vietnam
Diversified service development
At present a global network environment is in place, and the digitalization and multilingual conversion of communication tools is expanding. Centered on the Group company X-design, Inc., we provide one-stop planning and creation of the optimal tools for solving problems of corporations that involve not only printing, but also everything from web, mobile, images, and other marketing tools through planning/design and business design.